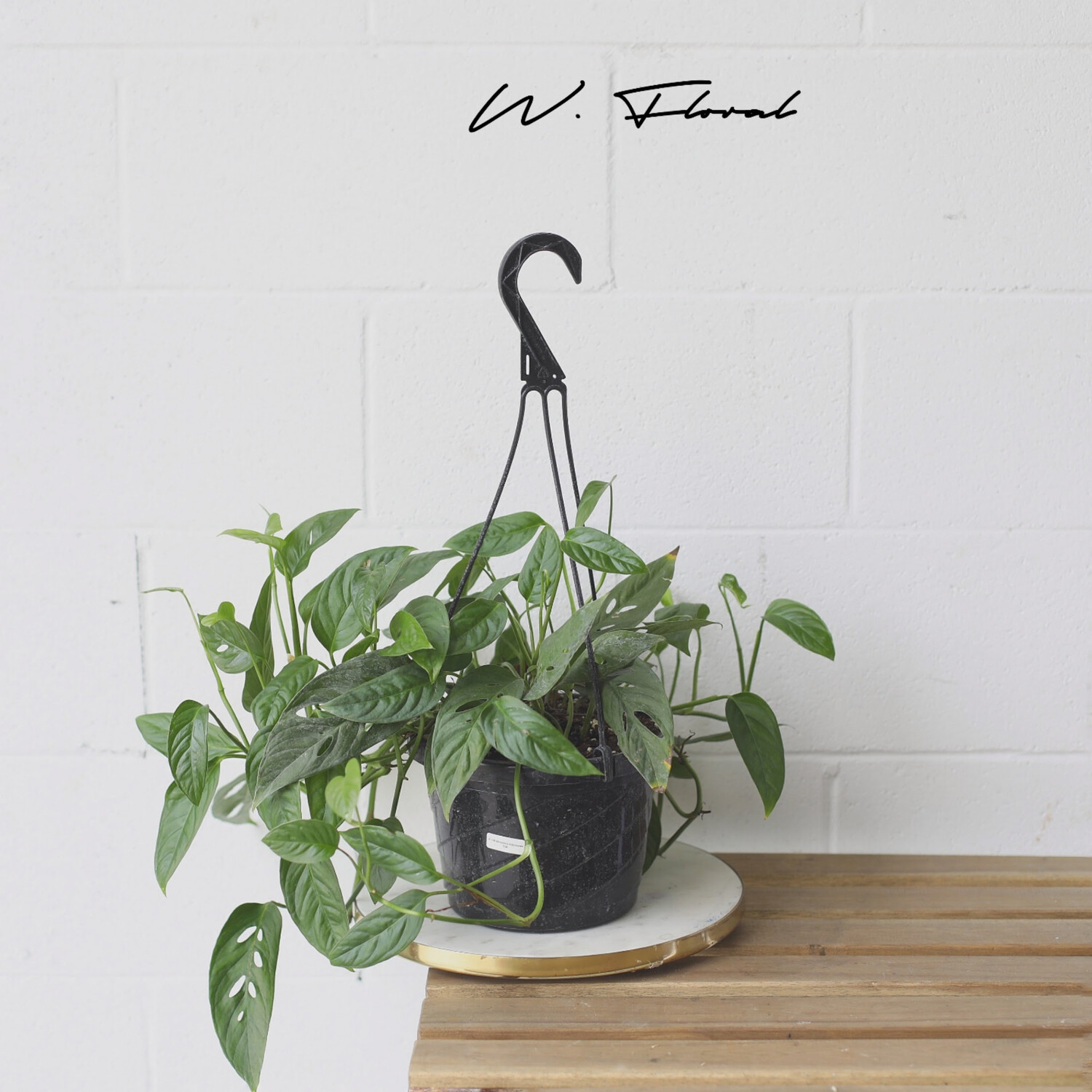 8" Monstera Adansonii Hanging Basket
SKU 80317
Product Details
Monstera is a tropical plant from the Araceae family. Its name, as one might guess, comes from the Latin meaning "abnormal" because of its odd-looking, perforated leaves that are often punched through with holes. Its leaves are evergreen and extremely shade-tolerant. It is a famous indoor foliage plant. It is commonly used as potted ornamentals in Europe, America and Japan to decorate living rooms and windowsills. This member of the arum family Araceae is an epiphyte with aerial roots, able to grow up to 20 m high with large, leathery, glossy, heart-shaped leaves 25–90 cm long by 25–75 cm broad.
Pot Size: 8" Hanging Basket (hook and stick and be removed to become a regular pot)

Plant Care:
| | |
| --- | --- |
| Planting Difficulty | ★ |
| Planting Season | spring, summer and autumn |
| Coldest to hotest | 60-80 degrees Fahrenheit |
| Soil Requirements | Permeable soil with good drainage |
| Watering Frequency | Monstera Adansonii likes to dry out to about 75% before it is watered again. Never allow your plant to sit in water or soggy soil, as this can lead to root rot and the eventual death of your plant. |
| Light Conditions | prefers bright indirect light |
| Fertilization | From spring to the end of summer, feed your plant once a month with a general houseplant fertilizer diluted to half the recommended strength. |
** Plants vary slightly in size, shape and colour. You may not receive the exact plant shown in the product photo. Plant only comes with the plastic planting pot, any outer pots shown in the product picture are not included unless stated **

---
Special Notes:
Complimentary Gift Tags available. If this is a gift, select the gift tag and we will have it plucked-in the pot.
Want to gift the plant with a fancy outer pots, check out our pot selection here.
We try our best to arrange plant delivery within 48 hours after order is placed. You will receive an notification email for delivery date and time.
Save this product for later