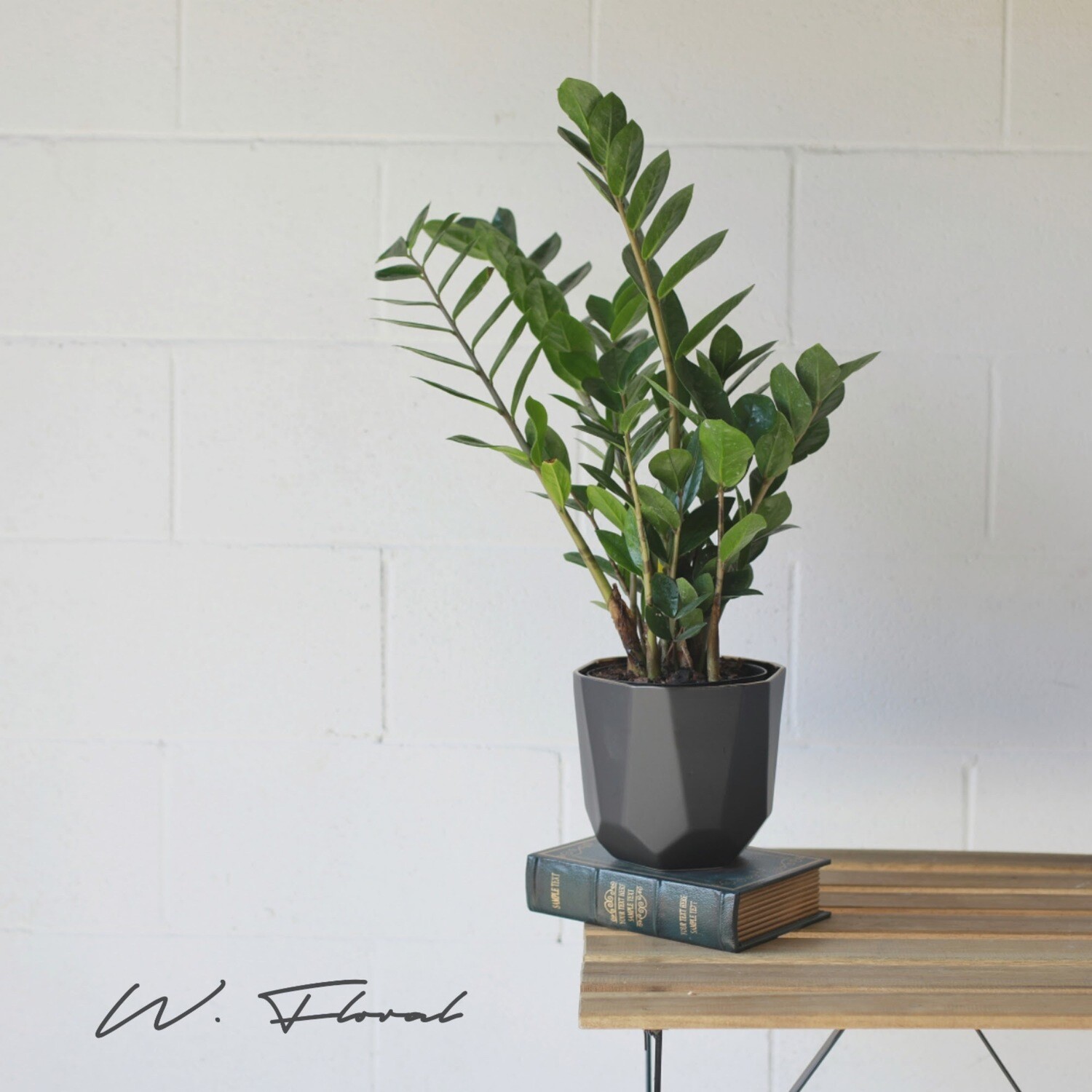 6" ZZ Plant (Zamioculcas zamiifolia)
SKU 00579
Product Details
Zamioculcas zamiifolia has been around for centuries, originating in drought-prone Africa (where it thrives outdoors). A couple of decades ago, Dutch nurseries located in South Africa saw the plant's propagating potential and in 1996 started distributing it around the world. Since then, ZZ plants have entered hearts, homes, and offices worldwide.
Pot Size: 6" in

Plant Care:
| | |
| --- | --- |
| Planting Difficulty | ★ |
| Planting Season | all year round |
| Coldest to hotest | 68℉-89℉ |
| Soil Requirements | Slightly acidic soil that is loose, fertile, well-drained and rich in organic matter |
| Watering Frequency | Water when the soil is dry |
| Light Conditions | Partial shade tolerant |
| Propagation | Cutting, ramification and leaf cutting |
| Fertilization | Apply fertilizer once every 10 days |
| Pest and Disease Control | Southern blight, brown spot and scale insects can be controlled with 50% carbendazim wettable powder 600 times liquid |
** Plants vary slightly in size, shape and colour. You may not receive the exact plant shown in the product photo **
---
Special Notes:
Complimentary Gift Tags available. If this is a gift, select the gift tag and we will have it plucked-in the pot.
Want to gift the plant with a fancy outer pots, check out our pot selection here.
We try our best to arrange plant delivery within 48 hours after order is placed. You will receive an notification email for delivery date and time.
Save this product for later