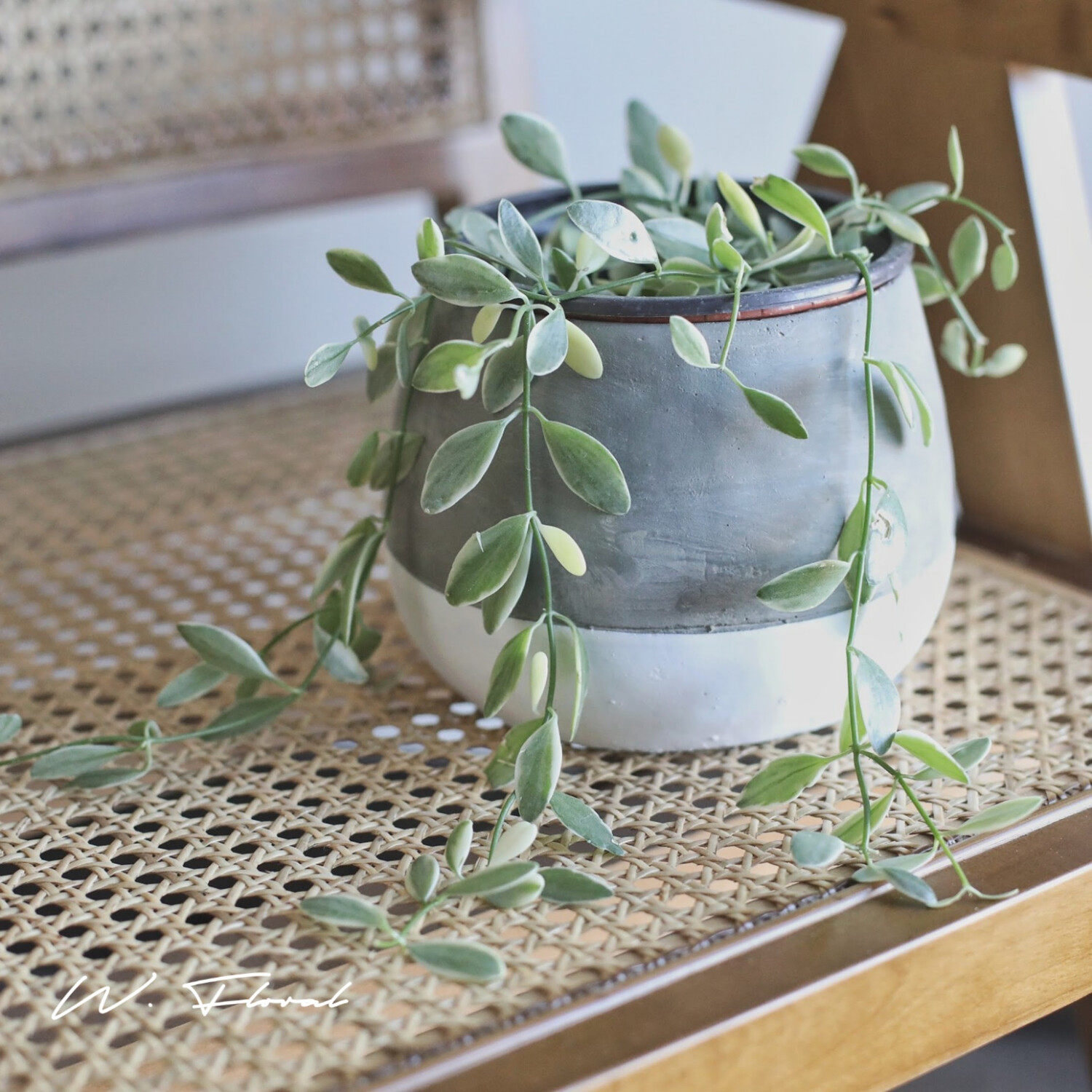 4" Dischidia Oiantha Variegated *Rare*
SKU 80387
Product Details
Dischidia Oiantha Variegated bluish silver variegated leaves are attractive, oval, succulent and have white edges. Its tiny flowers are often overlooked, measuring only about 2 mm in diameter. The flowers are borne in clusters at the nodes. Dischidias do flower, ususally during the warmer months once they are mature.
Pot Size: 4" in
---
Special Notes:
Complimentary Gift Tags available. If this is a gift, select the gift tag and we will have it plucked-in the pot.
Want to gift the plant with a fancy outer pots, check out our pot selection here.
We try our best to arrange plant delivery within 48 hours after order is placed. You will receive an notification email for delivery date and time.
Save this product for later