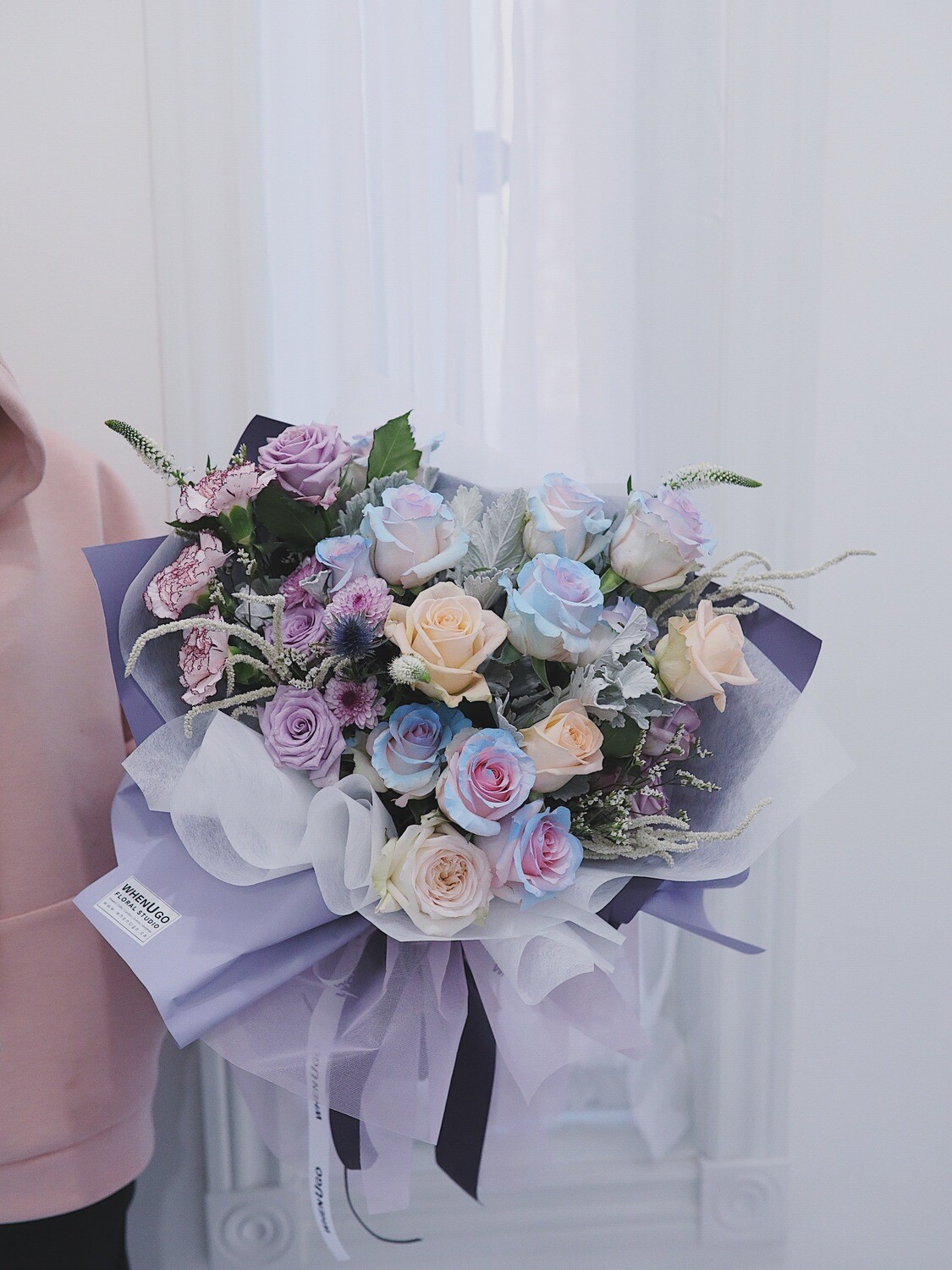 Large W Signature Bouquet
SKU 00063
Product Details
W Signature Bouquet is an ideal way for flower lovers to ensure fresh blooms are always around. They are premium blooms wrapped in W fancy way! They're a joyful addition to any space, anytime, and they show up without you having to think about it!
---
Special Notes:
If you're not sure about the color theme, check out our color theme page.
Your message will be hand-written.
Your delivery rate will be determined at checkout according to your postal code. For same-day orders please place order before 12pm.
W Floral Studio uses only High Quality, Fresh Roses, imported from Eco & Socially Responsible farms.
W Floral Studio works with seasonal flowers and each of our bouquets and arrangement are unique in their own way. The arrangement shown is an example of the size, colour and varieties of

blooms available. Your arrangement may vary based on the time of year, design style and availability of raw materials / packaging you've selected.
Save this product for later