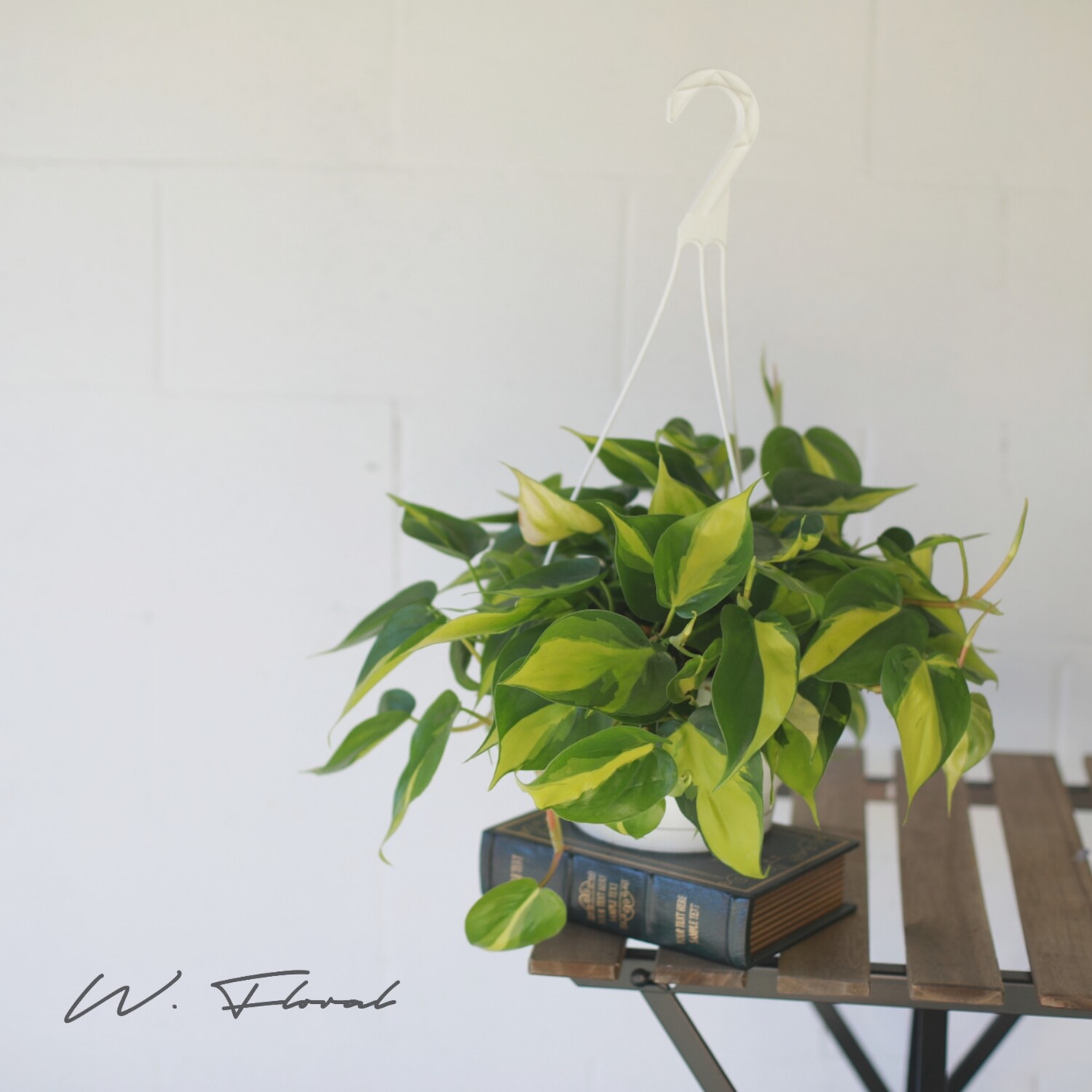 8" Philodendron Brasil
SKU 80243
Product Details
Lively and trailing, with variegated, heart-shaped leaves. It is an air cleaner and removes formaldehyde from air
.
Pot Size: 8" Hanging Pot (Hook can be removed)

Plant Care:
| | |
| --- | --- |
| Planting Difficulty | ★ |
| Planting Season | spring, summer and autumn |
| Soil Requirements | Permeable soil with good drainage |
| Watering Frequency | Water your Philodendron well and allow the top 50% of the soil to dry before watering again. Yellow leaves may indicate over watering, while brown leaves mean the plant needs more water. |
| Light Conditions | Low to bright indirect light |
| Fertilization | Fertilize every other month in the fall and winter. |
** Plants vary slightly in size, shape and colour. You may not receive the exact plant shown in the product photo. Plant only comes with the plastic planting pot, any outer pots shown in the product picture are not included unless stated **

---
Special Notes:
Complimentary Gift Tags available. If this is a gift, select the gift tag and we will have it plucked-in the pot.
Want to gift the plant with a fancy outer pots, check out our pot selection here.
We try our best to arrange plant delivery within 48 hours after order is placed. You will receive an notification email for delivery date and time.
Save this product for later