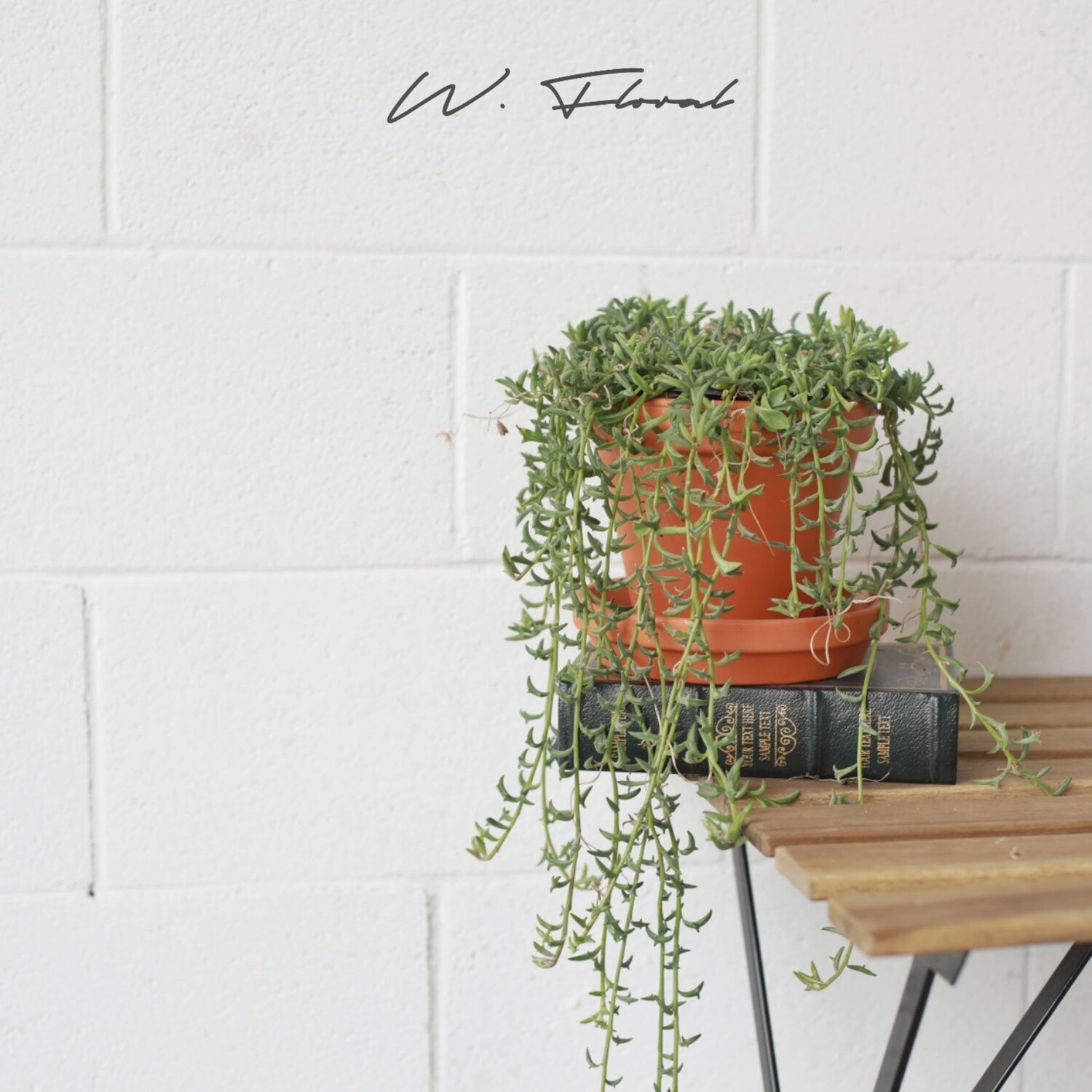 6" String of Dolphins
SKU 80047
Product Details
'String of Dolphins' is an adorable hybrid of S. rowleyanus and S. articulatus.
Each arched leaf grows two small points which make this plant look uncannily like a pod of frolicking dolphins. It's newly in fashion and created a stampede when we released it. Make room in your collection for the spectacular Senecio 'String of Dolphins'.
Pot Size: 6" in

Plant Care:
| | |
| --- | --- |
| Planting Difficulty | ★ |
| Light | Bright, indirect light, early morning sun, or semi to half shade. |
| Soil Requirements | Use a well-draining soil mix. |
| Watering Frequency | Allow soil to dry out between watering to avoid root rot. |
| Propagation | Senecio propagates via clippings. Allow the cut end to callous over and insert into dirt. |
| Fertilizer | se a top dressing of general fertiliser once or twice a year to enhance new growth and the plant's overall health. Over fertilising causes malformed growth, losing that iconic leaping dolphin look. |
** Plants vary slightly in size, shape and colour. You may not receive the exact plant shown in the product photo **

---
Special Notes:
Complimentary Gift Tags available. If this is a gift, select the gift tag and we will have it plucked-in the pot.
Want to gift the plant with a fancy outer pots, check out our pot selection here.
We try our best to arrange plant delivery within 48 hours after order is placed. You will receive an notification email for delivery date and time.
Save this product for later