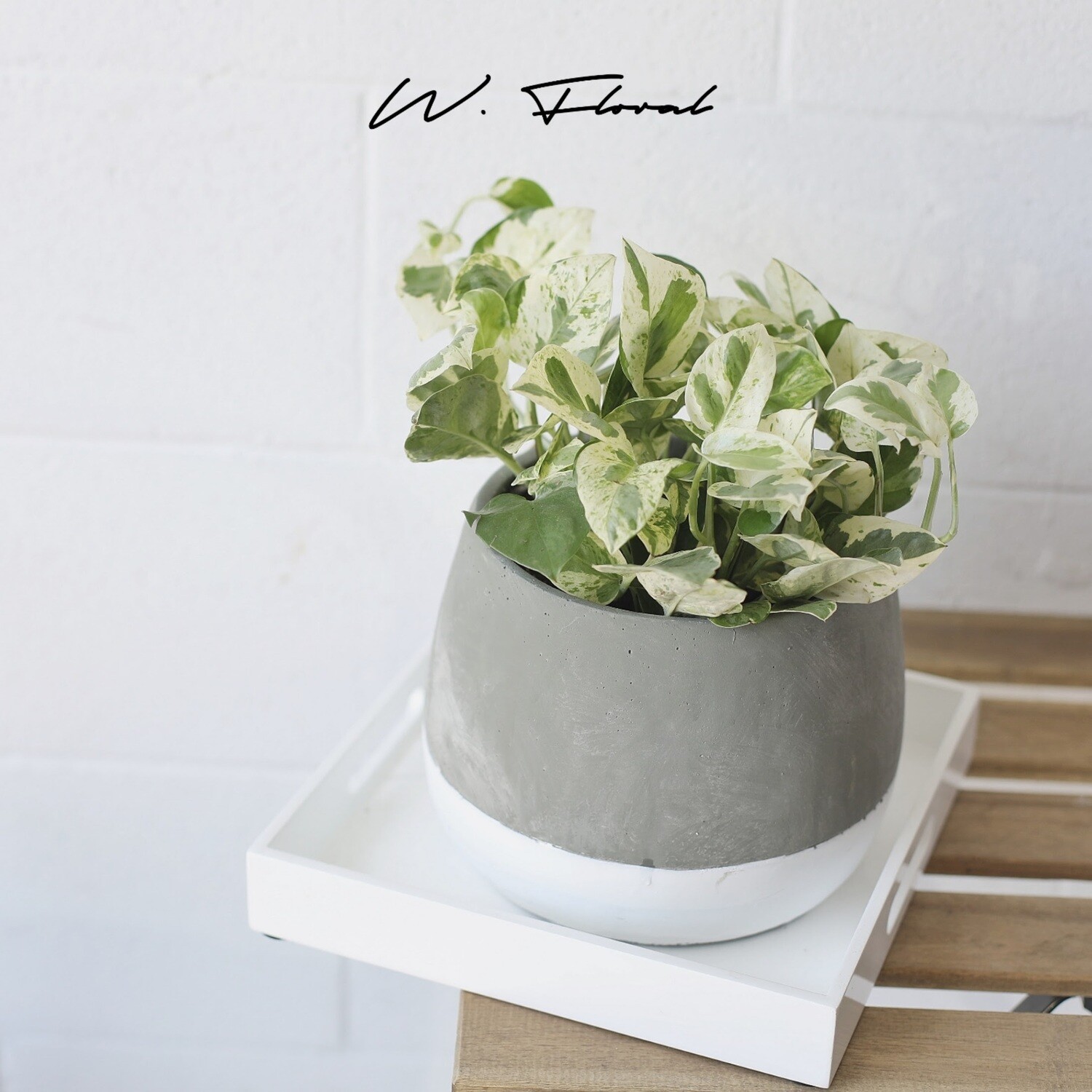 6" Pothos Manjula
SKU 80289
Product Details
Manjula pothos (Epipremnum 'Manjula') is another patented variety produced by the University of Florida. It features wide, heart-shaped green leaves. The foliage is variegated with shades of silver, white, cream, and light green. Each leaf is different; many leaves will have large patches of green. Others will be heavily flecked and splashed. With Manjula, there's typically not a crisp line between the variegated areas – so the creamy areas tend to have spots or speckles of other colors. Another way to tell Manjula apart from other pothos varieties is that the leaves have wavy edges and don't lay as flat as other pothos do.
Pot Size: 6" in
** Plants vary slightly in size, shape and colour. You may not receive the exact plant shown in the product photo **

---
Special Notes:
Complimentary Gift Tags available. If this is a gift, select the gift tag and we will have it plucked-in the pot.
Want to gift the plant with a fancy outer pots, check out our pot selection here.
We try our best to arrange plant delivery within 48 hours after order is placed. You will receive an notification email for delivery date and time.
Save this product for later