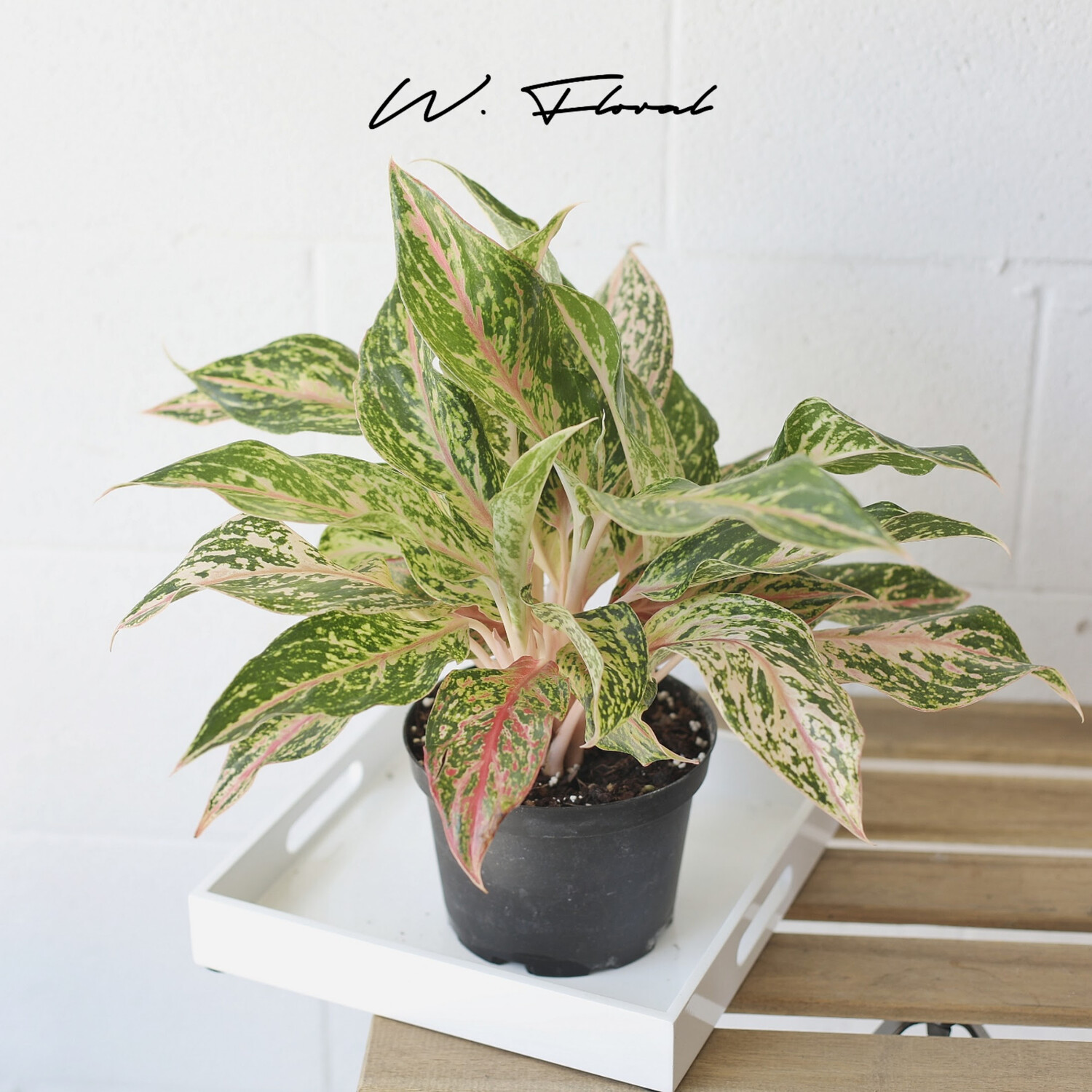 6" Aglaonema Sparkling Sarah (Chinese Evergreen)
SKU 80292
Product Details
The Aglaonema (also called Chinese Evergreen) is a highly decorative plant with several interesting varieties. It is one of the most popular houseplants and the color variations from dark green to silver, and some with hints of red. They are native to the humid, shady forests of Asia and New Guinea. Aglaonemas are slow growing, attractive, and make excellent foliage plants. They have large, narrow, and glossy oval leaves on short stems. Best of all, they don't like full sun, so they're perfect for indoors, especially if window light is a commodity in your home.
Pot Size: 6" in
** Plants vary slightly in size, shape and colour. You may not receive the exact plant shown in the product photo **

---
Special Notes:
Complimentary Gift Tags available. If this is a gift, select the gift tag and we will have it plucked-in the pot.
Want to gift the plant with a fancy outer pots, check out our pot selection here.
We try our best to arrange plant delivery within 48 hours after order is placed. You will receive an notification email for delivery date and time.
Save this product for later