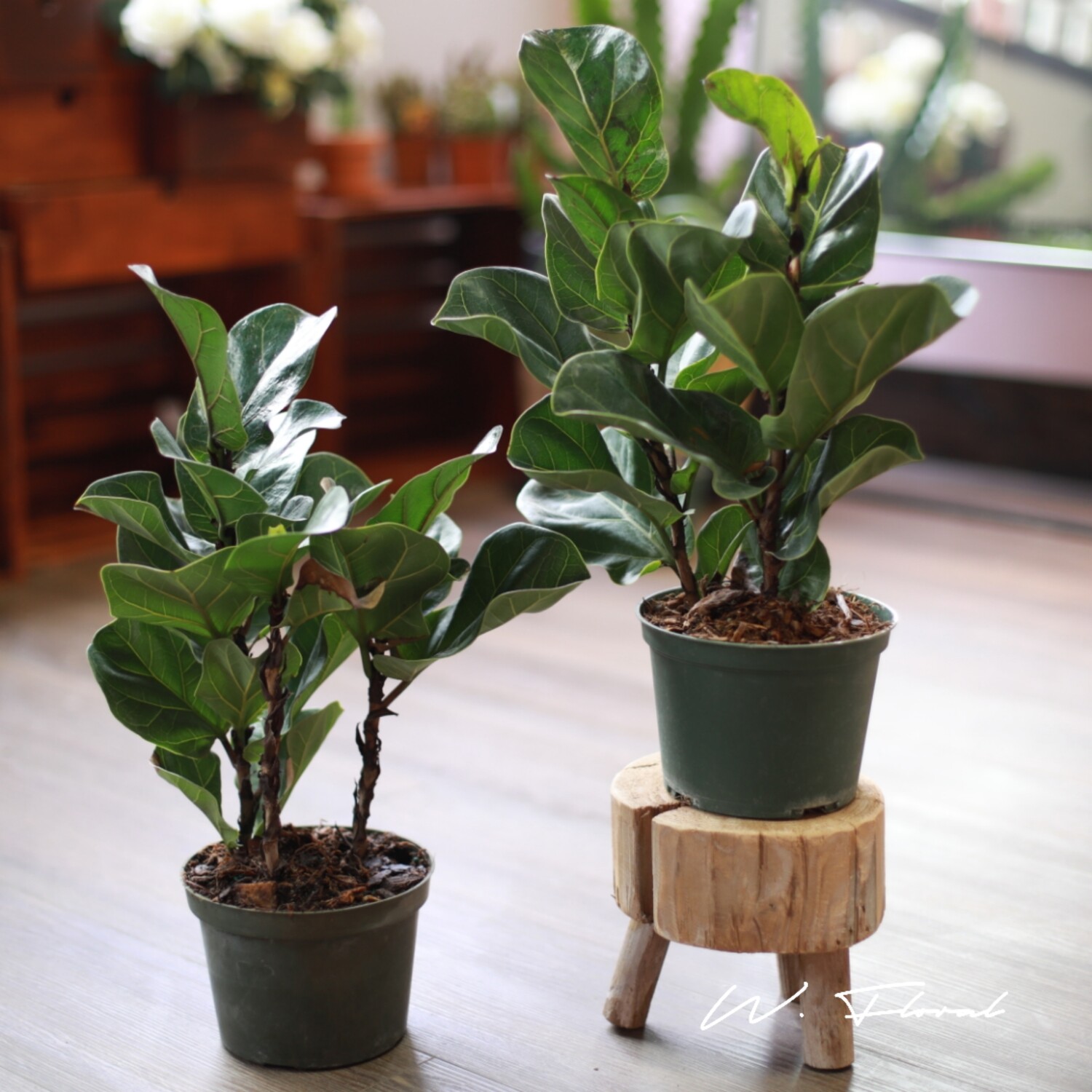 5" Ficus Lyrata (Fiddle Leaf Fig)
SKU 00484
Product Details
Ficus lyrata, commonly known as the fiddle-leaf fig, is a species of flowering plant in the mulberry and fig family Moraceae. It is native to western Africa, from Cameroon west to Sierra Leone, where it grows in lowland tropical rainforest. It can grow up to 12–15 m tall.
Pot Size: 5" in

Plant Height (measured from the bottom of the pot): 12" - 14"
** Plants vary slightly in size, shape and colour. You may not receive the exact plant shown in the product photo **

---
Special Notes:
Complimentary Gift Tags available. If this is a gift, select the gift tag and we will have it plucked-in the pot.
Want to gift the plant with a fancy outer pots, check out our pot selection here.
We try our best to arrange plant delivery within 48 hours after order is placed. You will receive an notification email for delivery date and time.
Save this product for later