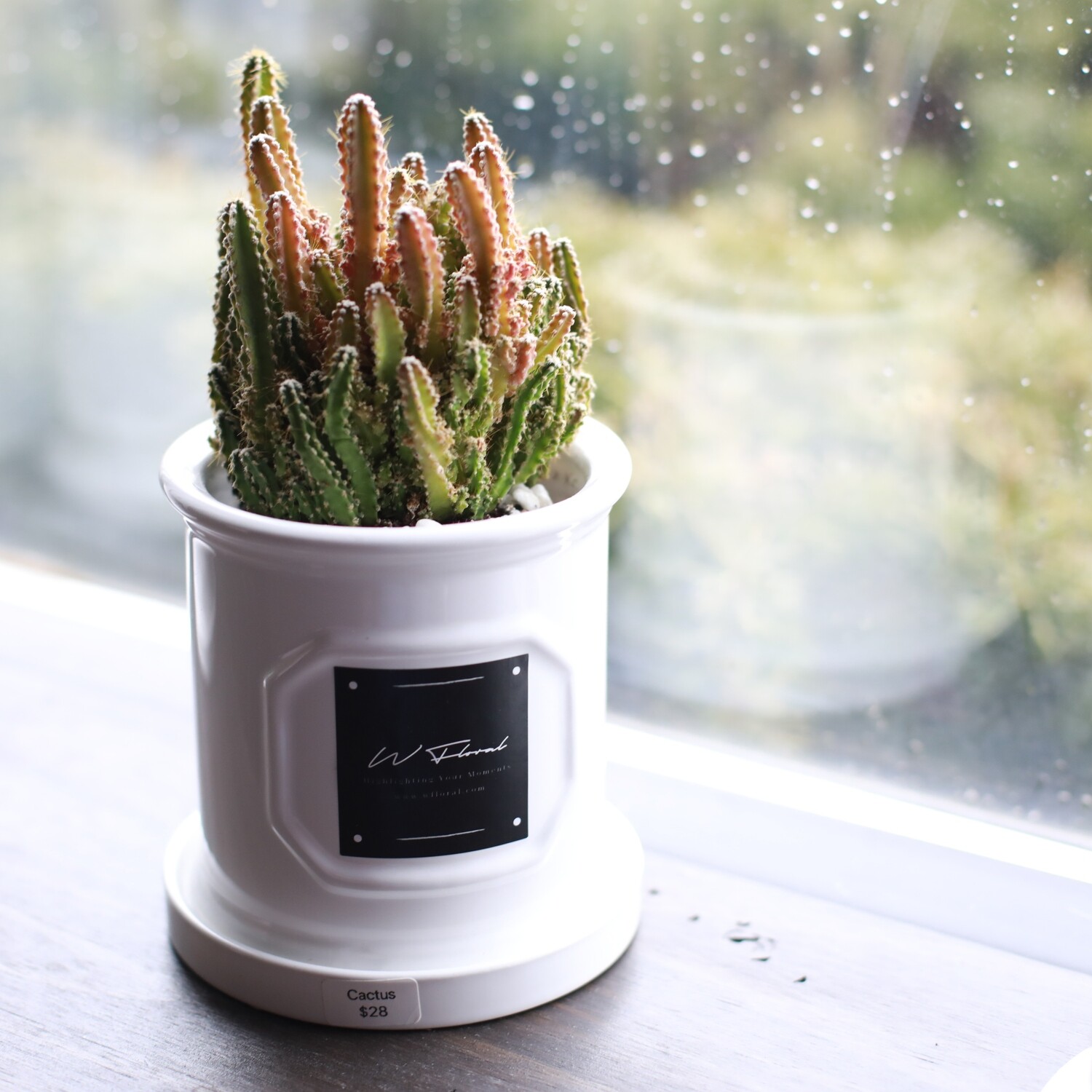 4" Round White Roman Pot Cactus (Fairy Castle)
SKU 00412
Product Details
The fairy castle cactus is the colorful name by which the plant is marketed and refers to the numerous vertical stems of different heights that resemble spires and turrets. The plant is a succulent with spines that bloom infrequently. Growing fairy castle cactus inside your home is an easy beginning gardener project.
Pot Size: 4" pot (transferred into the Round Roman Pot as shown in the product image)

** Plants vary slightly in size, shape and colour. You may not receive the exact plant shown in the product photo. Plant only comes with the plastic planting pot, any outer pots shown in the product picture are not included unless stated **

---
Special Notes:
Complimentary Gift Tags available. If this is a gift, select the gift tag and we will have it plucked-in the pot.
Want to gift the plant with a fancy outer pots, check out our pot selection here.
We try our best to arrange plant delivery within 48 hours after order is placed. You will receive an notification email for delivery date and time.
Save this product for later