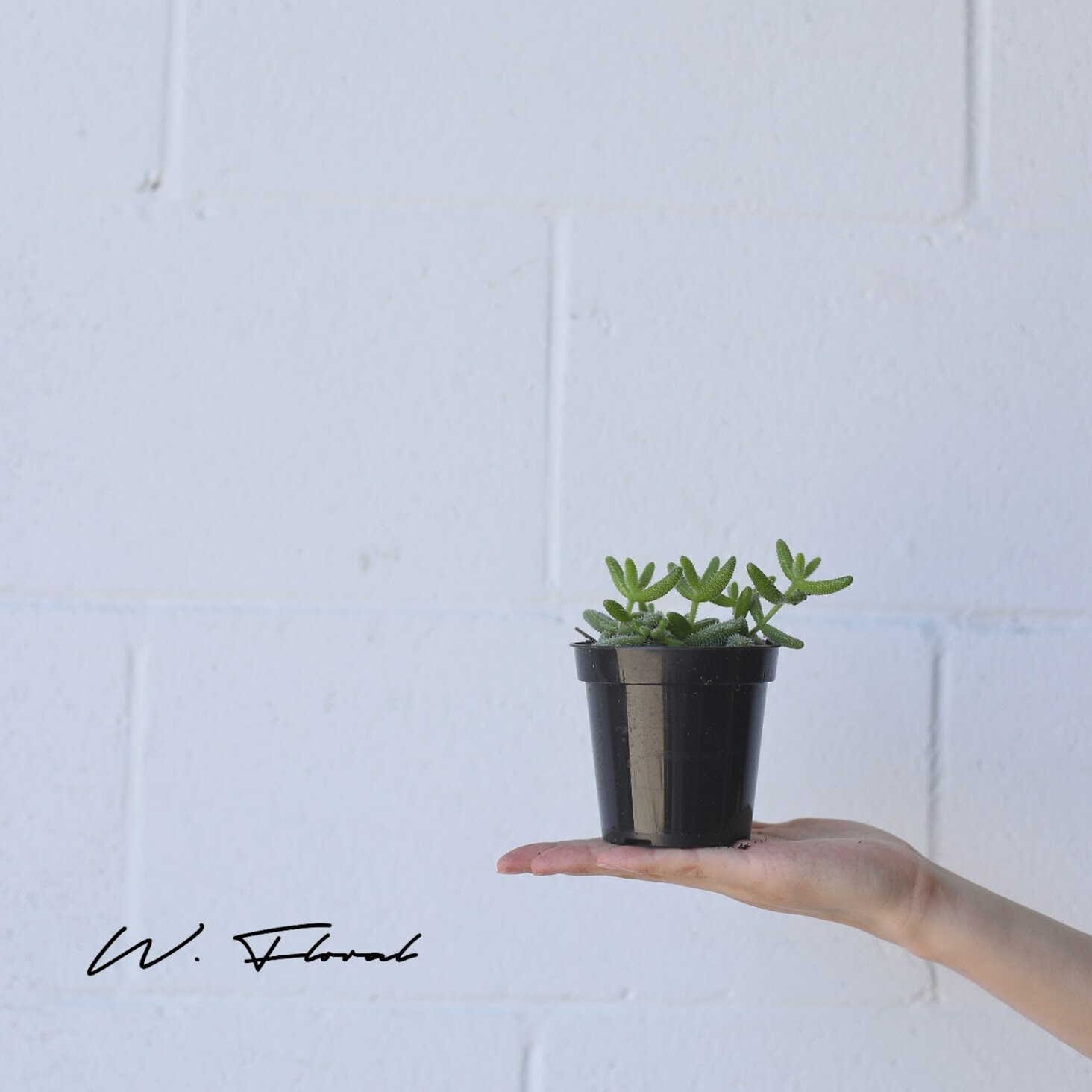 4" Pickle Plant
SKU 80240
Product Details
Pickle Plant (Delosperma echinatum): A unique plant with spiny-looking leaves covered with tiny white-translucent hairs. It is native to South Africa and usually spreads as a mat in rocky habitats. Its narrow stems can grow up to 18.0" long with a prostrate growth habit. It blooms with tiny, pale yellow flowers.
Soft succulents will not survive a hard frost, but if there is a risk of freezing temperatures they can be brought indoors to grow on a sunny window sill or under a grow light. They need ample sunlight, good drainage, and infrequent water to prevent rot. Pick containers with drainage holes and use well-draining cactus and succulent soil with 50% to 70% mineral grit such as coarse sand, pumice, or perlite. Water deeply enough for water to run out the drainage hole, then wait for the soil to fully dry before watering again.
Pot Size: 4" in
** Plants vary slightly in size, shape and colour. You may not receive the exact plant shown in the product photo **

---
Special Notes:
Complimentary Gift Tags available. If this is a gift, select the gift tag and we will have it plucked-in the pot.
Want to gift the plant with a fancy outer pots, check out our pot selection here.
We try our best to arrange plant delivery within 48 hours after order is placed. You will receive an notification email for delivery date and time.
Save this product for later