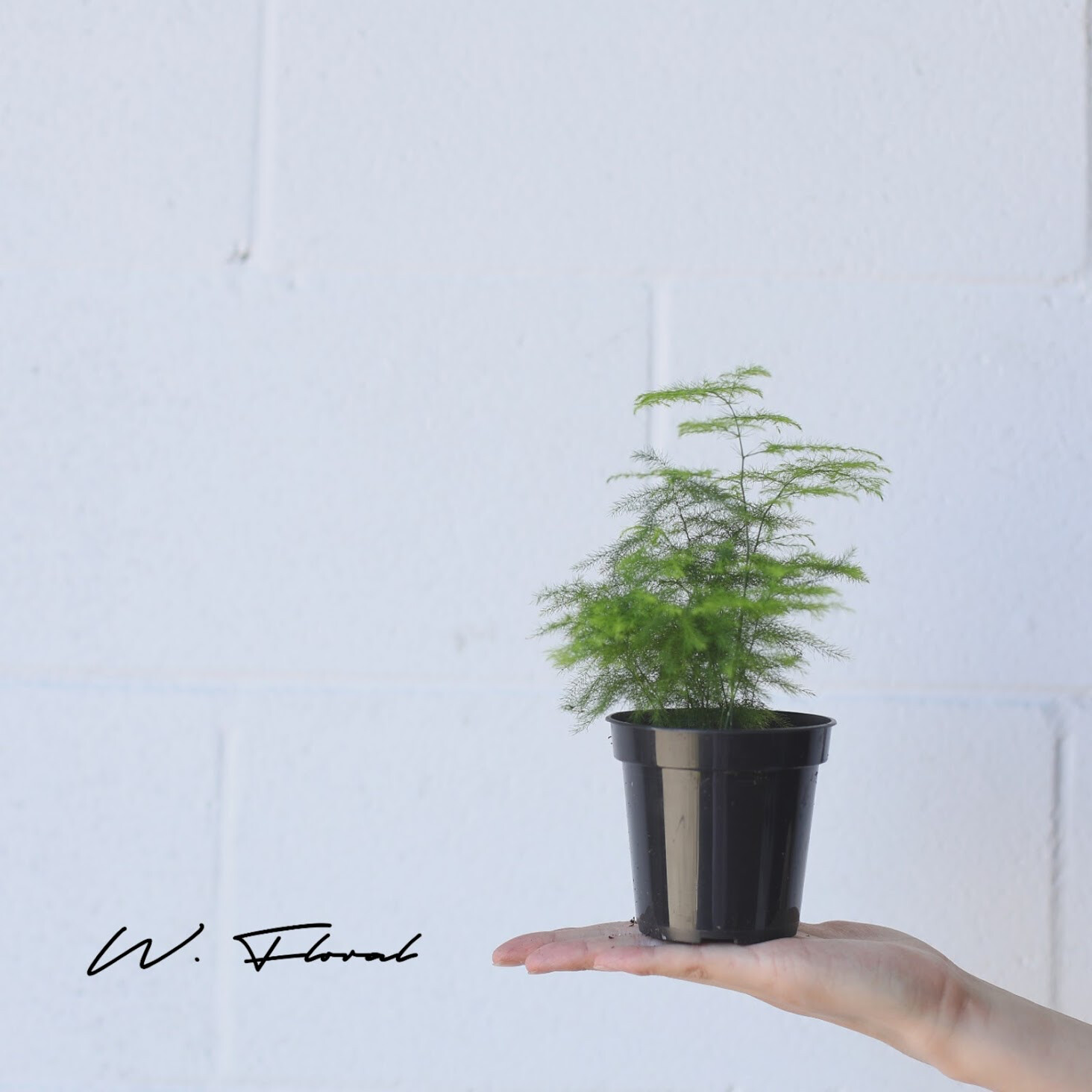 4" Asparagus Fern
SKU 80241
Product Details
The asparagus fern plant (Asparagus aethiopicus syn. Asparagus densiflorus) is normally found in a hanging basket, decorating the deck or patio in summer and helping to clean indoor air in winter. The asparagus fern plant is not really a fern at all, but a member of the Liliaceae family. When growing asparagus ferns outside, place them in a part sun to shady location for best foliage growth. While the asparagus fern plant may sometimes flower, the tiny white flowers are small and not necessary for the beauty of growing asparagus fern.

Pot Size: 4" in
** Plants vary slightly in size, shape and colour. You may not receive the exact plant shown in the product photo **

---
Special Notes:
Complimentary Gift Tags available. If this is a gift, select the gift tag and we will have it plucked-in the pot.
Want to gift the plant with a fancy outer pots, check out our pot selection here.
We try our best to arrange plant delivery within 48 hours after order is placed. You will receive an notification email for delivery date and time.
Save this product for later