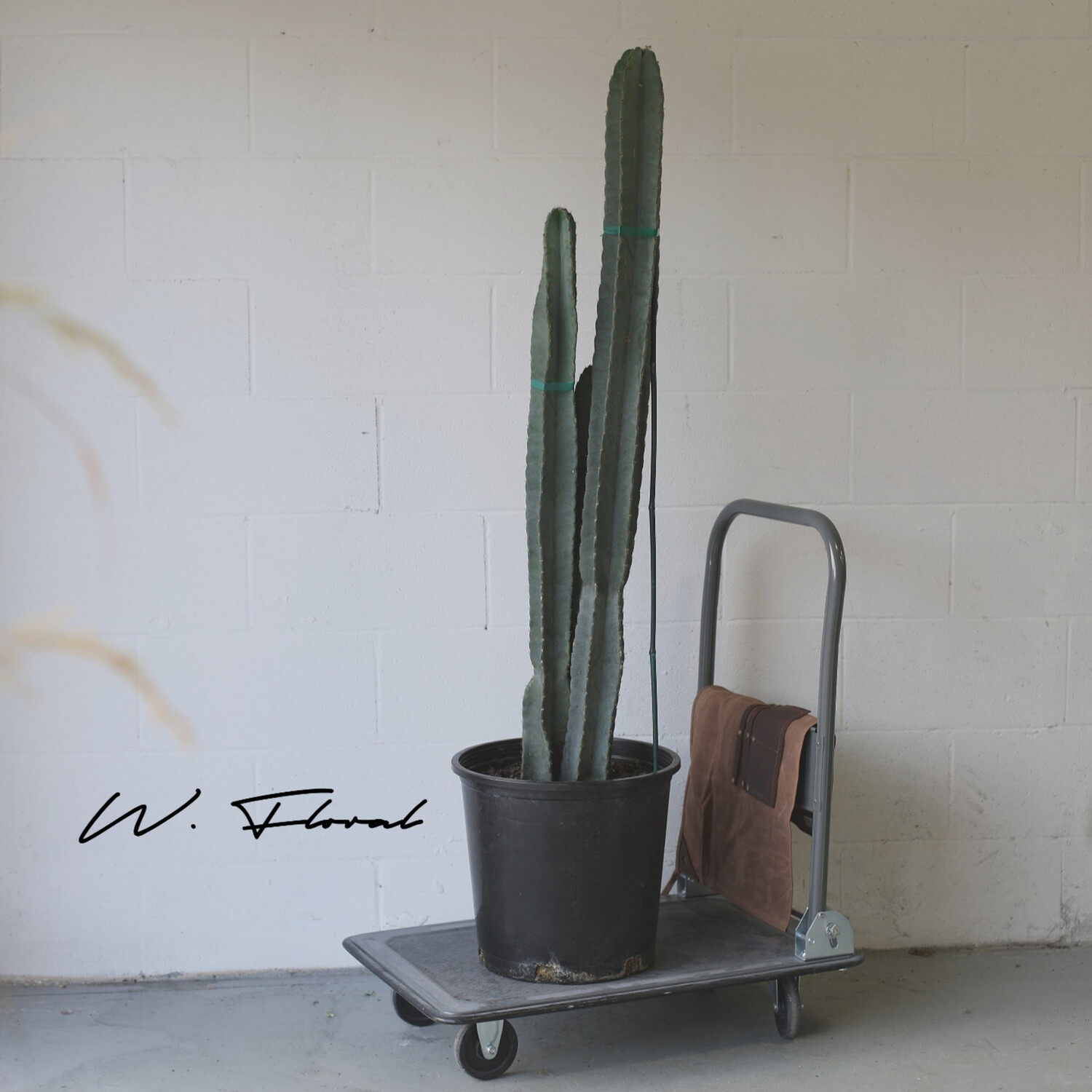 14" Cereus Peruvianus (Peruvian Cactus) (Special Order Item)
SKU 80293
Product Details
My name is Cereus peruvianus but I am also known as Peruvian Apple Cactus or Queen of the Night. I am a bluish green desert cactus that grows upright in a single column with 3-5 blades. I am native to South America but I was grown in Florida and am so happy to be going to my new home.
I can grow up to eight feet tall and will add chic, sculptural and exotic look into your home. Here are some care instructions and tips that will be useful as I get acclimated to my new home and grow with you for many years to come.
Pot Size: 14" pot

** Plants vary slightly in size, shape and colour. You may not receive the exact plant shown in the product photo. Plant only comes with the plastic planting pot, any outer pots shown in the product picture are not included unless stated **

---
Special Notes:
This product is a Special Order Item. It takes 3-7 days to arrive to your home depending on our supplier inventory.
Complimentary Gift Tags available. If this is a gift, select the gift tag and we will have it plucked-in the pot.
Want to gift the plant with a fancy outer pots, check out our pot selection here.
We try our best to arrange plant delivery within 48 hours after order is placed. You will receive an notification email for delivery date and time.
Save this product for later