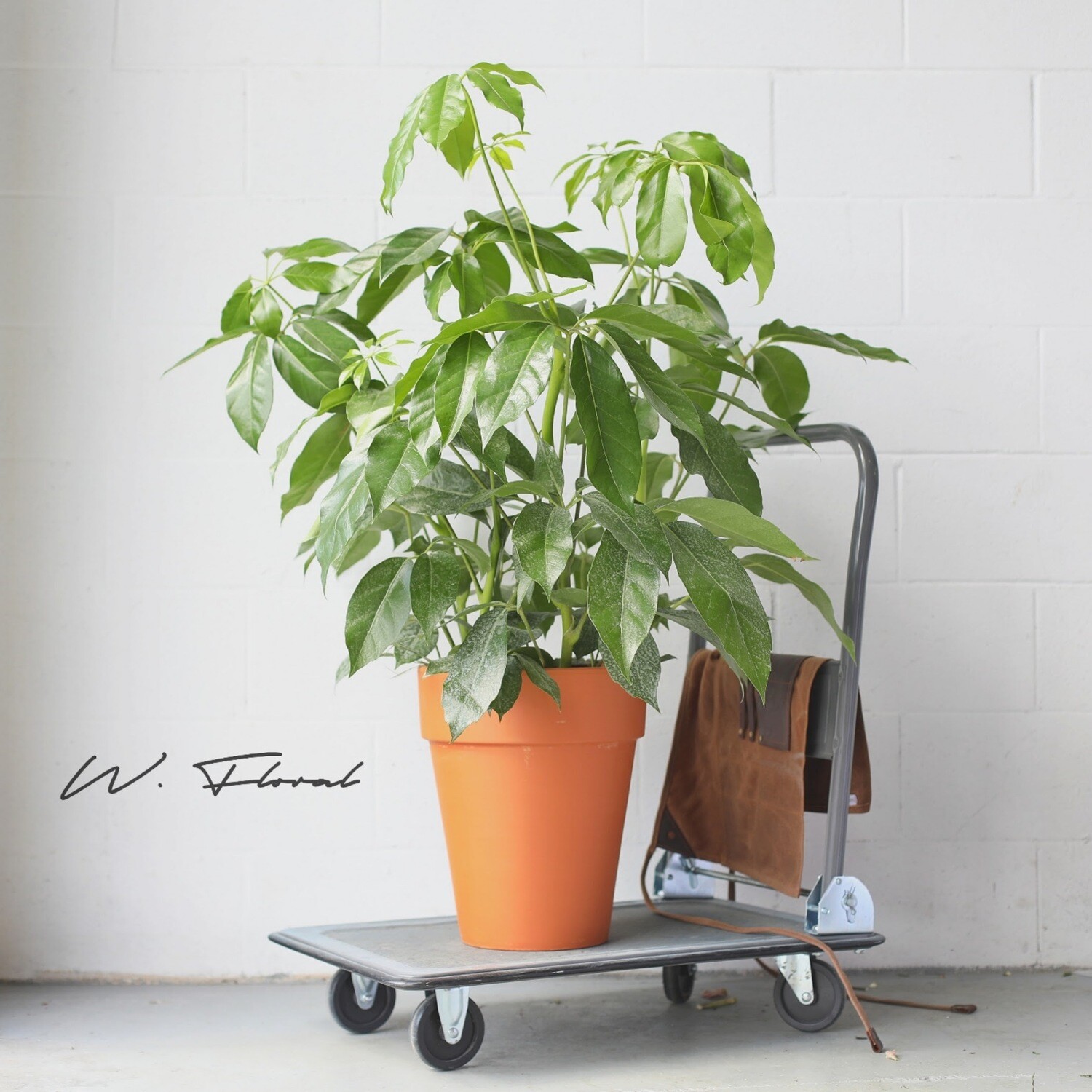 10" Schefflera Amate (Umbrella Tree)
SKU 00616
Product Details
An Umbrella Plant in your home or place of work should be very easy for you to take care of, in addition, it will help you out by cleaning the air for you. They're normally undemanding and providing, as the bare minimum, you water at least a few times each month you can have a beautiful looking plant to brighten up and give structure to a dull corner or used more boldly by having it flank a doorway.
Pot Size: 10" in

Plant Care:
| | |
| --- | --- |
| Planting Difficulty | ★ |
| Soil Requirements | A peat moss based potting mix with 2 parts peat moss and 1 part perlite is suggested. |
| Watering Frequency | The best advice is to water once the top soil becomes dry. Over-watering is more of a problem than lack of water. |
| Light Conditions | Basic light condition of bright without direct sunlight is best suited, although lower lighting conditions only really affects it's growth rate rather than causing any harm. |
| Fertilization | I would not go over the top with feeding this plant and just use a diluted fertilizer once a month from spring - fall. |
** Plants vary slightly in size, shape and colour. You may not receive the exact plant shown in the product photo **

---
Special Notes:
Complimentary Gift Tags available. If this is a gift, select the gift tag and we will have it plucked-in the pot.
Want to gift the plant with a fancy outer pots, check out our pot selection here.
We try our best to arrange plant delivery within 48 hours after order is placed. You will receive an notification email for delivery date and time.
Save this product for later